The Amazing Individuals Who Make Connext Nation Possible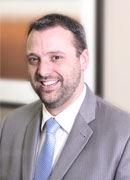 My burning desire at the moment is to pay off my own debt while helping families to do the same.
Training on word of mouth marketing is essential in my line of work. Helping a family to manage their debt can be a very personal and sometimes embarrassing process that is made significantly easier when a strong relationship can first be developed. I have found nearly all of my clients through referrals, and I have trained all of my counselors to do the same. In particular, selling through emotion and a willingness to tell my own story of my debt struggles has strengthened many relationships with my clients.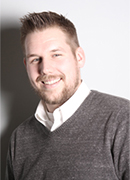 My burning desire is to travel all over Alaska.
CN has had such an impact on my life. It has not only helped me grow my business but it has helped me grow as a person. CN gives you the tools you need to take your business to the next level.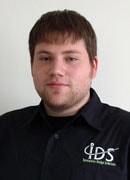 To outperform my industry and give clients the tools they need to have successful businesses.
CN provided a plethora of useful information that has helped me network more efficiently and grow my business. Beyond that it is a trustworthy community of business professionals that are more than willing to help each other succeed.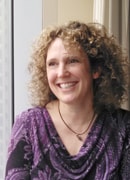 To someday start a charity to improve many lives.
The Connext Nation course taught me what every business person should learn before leaving college… to target my customer, focus my efforts and build strong relationships. It's not about my business selling a product; it's about me helping my customers get what they need.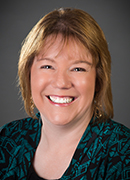 To continue to grow our business not just regionally, but nationally.
I took the Connext Nation course to enhance my skills personally and as a business owner. After identifying the characteristics of my target market, I tweaked verbiage on our website and in face to face meetings with potential clients to better attract our target market. Connext Nation has given me the extra boost of confidence I needed to those steps and know that my business will be successful in the end.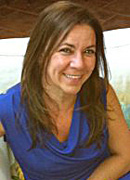 My burning desire is to write a book about interior design with a touch of philosophy and psychology inter-wined with art and decor. Yes! That would be just awesome! And after that, or while during that, also create a line of home accessories, like a tableware collection, wall decor, chandeliers, fabrics, and anything else I can think of. I just want to be a creative person until the last day!
I found out that creating a brand for myself and figuring out my target market it would make me more efficient when selling my work. It helped me to realize that once you believe in yourself others will too.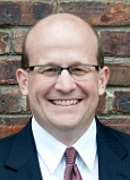 To please my boss (the Jewish carpenter).
CN has provided me fantastic insight into marketing and networking.  It has also allowed me to meet alot of great people.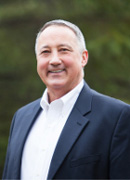 RE/MAX Masters
419-874-1188
To be in a position that all my leads range from very warm to done deals.
The CN course taught me that in order to succeed, I needed to get out of my cave (comfort zone) and develop mutually beneficial business relationships with other networkers. At the time of the class, I didn't realize how important defining my target market was. That segment of the course has successfully guided my career since then.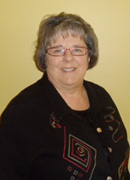 My Burning Desire is to help grow WEN into a Networking organization that will always be available for business professionals to meet and share their goals. I want every member to support and contribute to each others success. I would also love to travel with one grand child at a time to a place they have a burning desire to visit.
I was one of those who thought I knew all I needed to know about 'networking'. Then I went through the CN course and found out how much I didn't know about 'networking'. CN taught me there is more to "networking" than just asking questions, it's asking the right questions.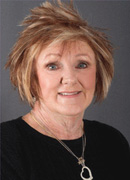 I would someday like to live near a beach so I can walk in the sand every day.
CN has taught me the value of forming great relationships. Those relationships help to sustain both personally and professionally. Once you form those relationships and really understand that other person, you can continually help each other without reservation. Doterra Oils
419-779-6310
natorgeo@bex.net
As far as my burning desire…I still have the same goal, to get essential oils into hospitals for both patient and staff satisfaction, nurses are still my prime target. My irons are in the fire and are finally starting to heat up! Three years ago, I met with nursing administration to discuss diffusing oils in nursing stations, they were not interested at that time but have since seen numerous articles in nursing and medical journals as well as mainstream media and are more interested and have finally asked to meet! Baby steps!!! I just finished a year and a half long aromatherapy certification course for healthcare providers. I am waiting on exam results and acceptance of my research project before receiving official credentials. As soon as that happens, I plan to meet with St. Luke's CEO, Dan Wakeman to take the next step.
CN was a stepping stone for me, I was just starting my business with absolutely no business background. I felt like I was behind the 8 ball on the first day. CN helped me to see as much of the big picture as I could imagine at that time. Laura's Framing Place
419-283-9654
lauraframeup@att.net