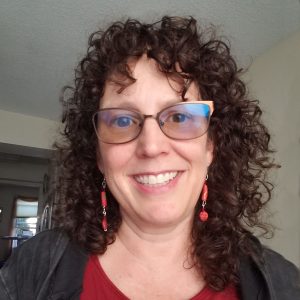 Our monthly lunchtime virtual event where we share camaraderie, connections, and content. Our lunchtime program will be going on hiatus. Check back here for more information in the future.
"Creating Connection with Canva"
Date: TBD
Registration: https://bit.ly/tgn-lunch-Nov2021
Fee: No charge to members and guests
Canva is a user-friendly program that allows you to make attractive images in a snap! It makes creating lively social media posts fast and easy. Kerri Brimmer, graphic designer and marketing assistant, will demonstrate the tools and walk you through your first creation. You'll learn to navigate, work with templates, add photos, change color and sizes of text and get a few basic design tips so you don't alert the design police. No talent required! Have a photo ready that you can drop into your image, and if possible join Zoom from a desktop or laptop so you can play along.
Kerri Brimmer is the owner of Brimming Design. She provides branded advertising, content, and marketing assistance to keep clients visible and on schedule. Kerri brings over 30 years of experience to the table when she helps independent organizations strengthen their brand and meet their marketing goals.