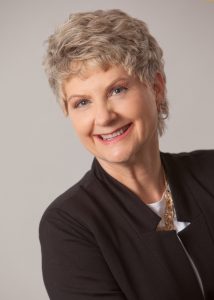 Our monthly lunchtime virtual event where we share camaraderie, connections, and content. This month with guest speaker, Penny Rosema!

"Negotiation Strategies: Is it different in a pandemic?"

Date: Sept 20, 2021 11:30am-1pm
Registration: https://bit.ly/tgn-2021Sep-lunch
Fee: No charge to members and guests

Her presentation will challenge your assumptions and shows you how to negotiate like a professional. Join this event and learn how you can get more of what you want AND build productive, long-term relationships.

Penny combines business and technical savvy with experience to show others how they can get more of what they want in any negotiation. She believes there are two views to every negotiation. Your view and the full view.

Penny has over 35 years manufacturing experience including leading a procurement team with annual spend $250 million. She has served as the Managing Director for the Cookware Manufacturers Association for the past six years. She earned her MBA from Notre Dame and holds a B.S. in Engineering from Michigan State University.

As an educator and leader, Penny worked with corporate teams in the US, Japan and Korean. She has also served as an adjunct professor of supply chain and negotiation at Grand Valley State University.
Future Virtual Lunchtime Programs
"Cybersecurity: Navigating the Modern Workplace"
Speaker: Andrew Stainbrook
Date: Oct 18, 2021 11:30am-1pm
Registration: https://bit.ly/tgn-2021Oct-lunch
Fee: No charge to members and guests