The Amazing Individuals Who Make Connext Nation Possible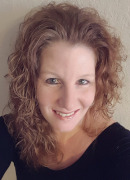 Higher Ground Advantage
419-575-2669
hgapatty@gmail.com
To empower people to discover unique strengths, harness passion in purpose, and engage God-given talents as drivers to achieve new levels of success.
CN is engraved on my heart in many facets, and it is a complete honor to serve on the BOA. The community is like having like-minded sisters and brothers in purpose who "get it". The class taught me there is strategic process of building not only your brand but also success through relationships, and it was in the class that I connected fully to MY WHY. Lastly, yet of most importance is my relationship with Debby as my #1 business mentor. If I don't know what to do, I ask myself, "what would Debby do?" and if I don't know, I ask her wisdom.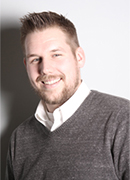 My burning desire is to travel all over Alaska.
CN has had such an impact on my life. It has not only helped me grow my business but it has helped me grow as a person. CN gives you the tools you need to take your business to the next level.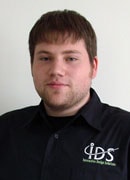 To outperform my industry and give clients the tools they need to have successful businesses.
CN provided a plethora of useful information that has helped me network more efficiently and grow my business. Beyond that it is a trustworthy community of business professionals that are more than willing to help each other succeed.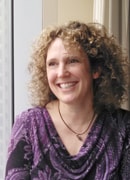 To someday start a charity to improve many lives.
The Connext Nation course taught me what every business person should learn before leaving college… to target my customer, focus my efforts and build strong relationships. It's not about my business selling a product; it's about me helping my customers get what they need.
Affinity Advisory Network
419-309-7021
jlacourse@affinityadvisorynetwork.com
Find time to do more traveling. I want to see lots more beaches, and also spend more time hiking.
Learning how to grow my business by building relationships with other professionals has changed everything for me. I have grown both personally and professionally because of the concepts I learned while taking the class and also teaching it. I will always be thankful for being introduced to Debby and CN!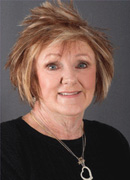 I would someday like to live near a beach so I can walk in the sand every day.
The CN course taught me that in order to succeed, I needed to get out of my cave (comfort zone) and develop mutually beneficial business relationships with other networkers. At the time of the class, I didn't realize how important defining my target market was. That segment of the course has successfully guided my career since then.
CN has taught me the value of forming great relationships. Those relationships help to sustain both personally and professionally. Once you form those relationships and really understand that other person, you can continually help each other without reservation. Laura's Framing Place
419-283-9654
lauraframeup@att.net